Mental Health Awareness Week takes place from 10-16 May 2021. The theme this year is 'Nature'.
One in four people in the UK will experience a mental health problem each year. Mental Health Awareness Week aims to get people talking about their mental health and reduce the stigma that can stop people from asking for help.
We want to hear your stories of how nature has supported your mental health. This might be as a simple as tending to a house plant, listening to the birds, touching the bark of trees, smelling flowers or writing a poem about our favourite nature spot.

Mental Health Foundation
We would like to thank our funders The Baring Foundation , Cardiff Council (for our work with Ty Canna in Cardiff), and the MH Covid Response Grant (Cwm Taf Morgannwg Health Board) for our project 'Capturing Moments' in the Bridgend area, with support from BAVO and Interlink RCT.
In the year ahead we are planning to build on our Mental Health for Wellbeing Programme with new projects and funding in the pipeline for exciting co-production projects with Mental Health Matters Wales and Diverse Cymru.
Favourite Places for Mental Health Awareness Week

To mark Mental Health Awareness Week 2021 our online creative wellbeing group at Ty Canna decided to each to walk to their favourite place, describe what it felt like and take a picture. During the pandemic, nature and the beauty spots in our walking distance have become even more important. Allowing us time and space to connect to nature is not a luxury but essential for our mental health.
I just sat watching and really looking at all of the details that I hadn't been aware of before. The way the water flows at different rates across the span of the river. The huge variety of trees and plants the range of greens but in so many shades, so many different textures. Realising that this was the habitat for so many different creatures I must have seen at least 10 different birds all so busy and focused not a care in the world. Just doing what needed to be done. I watched as the clouds gently moved, creating different shadows on the water. Why have I never noticed these things before?

Debbie
Being out in nature is a time to breathe, take stock and see how the seasons are changing.

The opportunity to see other people walking, a chance to say 'hello' and that brief connection with another human being, even though being out can be difficult and sometimes a struggle to achieve. That is so important to me, living alone.

Nature is always there and for that I am thankful.

Val T
Sometimes when I'm locked in my own head, and my thoughts are spiralling round and round I venture to my favourite place, the sea!

This is where I can breathe in the crisp air into my lungs and let the wind blow away the negativity from my brain. I listen to the waves, lapping up on the shore and mumbling over the rocks. It soothes the soul.

The seagulls chatter up above, looking for their next meal….the sun is setting, a red and orange glow as it sinks into the sea. The coast cleanses my soul, my body relaxes and my thoughts drift away into a blissful nothingness.

Mike F
Picture of Blossom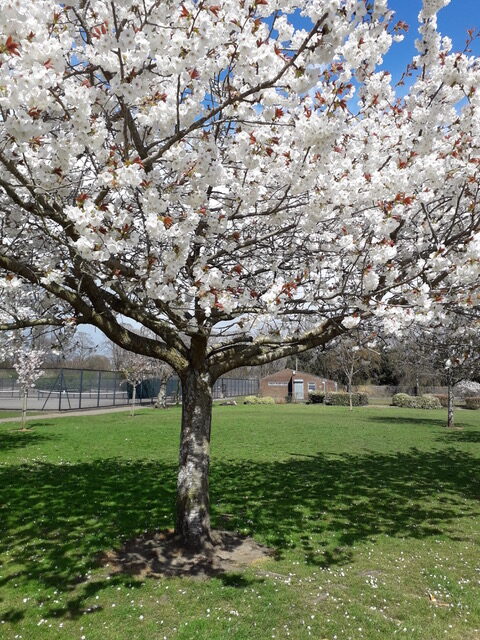 One of my favourite places at the moment is Pontcanna fields. If I feel cooped up inside, it's the best place to go to lift my mood and get the endorphins going.

I walk down the avenue and feel free! The trees intertwine with each other and I feel like I can go on forever. I never feel alone, I am surrounded by others probably feeling the same way, smiling and acknowledging each other with eyes if we can't see our masked smiles.

A coffee in my hand helps lift me; I make it last for as long as I can even if it gets cold! I was half way around the field when I spotted this blossom tree. The breeze blew the petals from their branches and they floated around my face like confetti. It had an amazing calming effect, amazing; tranquil, so I took this picture.

Jenny A
My favourite Place – My Garden
My favourite place and sanctuary is my back garden. I get to look at the lovely flowers I've planted and the work I've put into my garden to make it tranquil and peaceful place to relax. I sit outside listening to the wind chimes clanging in the breeze and hear the birds singing in the trees and the relaxing sounds of trickling water coming from my water features. Feeling relaxed in my peaceful tranquil safe space. Seeing my cat, Poppet, lazing around the garden in the warmth of the sun watching the clouds floating by breathing in the air releasing all the negative stuff from my mind. At night my garden comes alive with lights sparkling and twinkling in the dark from all the solar lights that make it look so pretty.

Zoe D
I love to sit in my garden watching the birds. Coal Tits, Sparrows and Wrens. All silhouetted by the sun shining down onto the Custard Yellow Barbarous. They fly free, without a care in the World, unrestricted by Government Regulations. Choosing to build their nests, lined with softest Llama wool, wherever they want. Six nests, safe in the Holly Bush, each twittering with hungry mouths to feed. Soon, they will fledge, fly away, to be replaced by a second brood.

They show me that life still goes on. That Nature in all her wondrous ways triumphs. Often against the odds. I soak up the Sun's warm rays and forget, feel great to be alive.

Lorraine B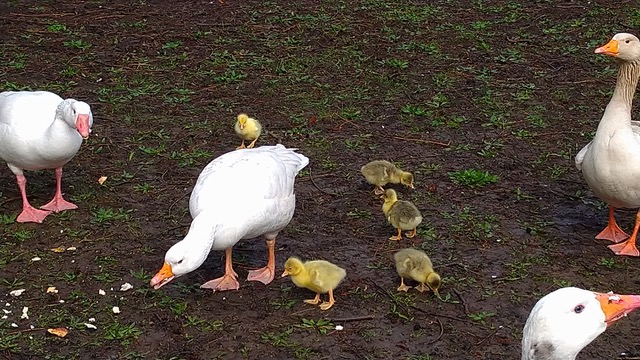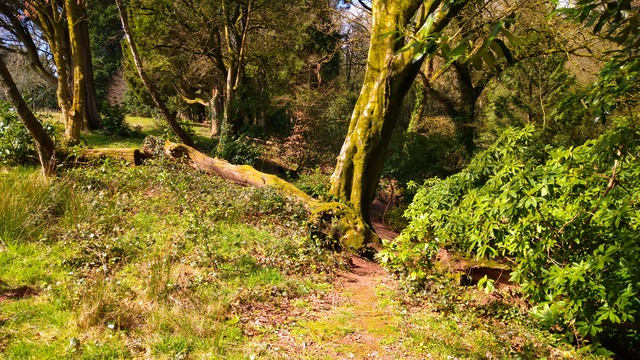 I love Forest Farm. Cycling there lifts my mood. People are friendly and fellow nature lovers, I feel connected to them in our city oasis. Last time a Great Tit fed from my hands. I felt so privileged. It's an experience I will never forget.

Nature helps me to slow down, turn my face to the sun and breathe a bit deeper.

Sarah D
My Favourite place in nature
I stride on the cobbles and smell in the concoction of sea air and fish and chips. The sky is blue and the pier is alive, with energy, candy floss and Brighton rock engulfs my senses.

The seagulls perch on the cliffs as the sun radiates the beauty of the sea.

Amy K
Horizon
My mind is a whirlpool
my body made of concrete
like a tiger in a cage I am pacing
I grab my coat and start to walk
crossing familiar roads
Avoiding other walkers
my steps falls into a rhythm
my heart beat slows
not far now
only one more corner to turn
I the distance I can see the horizon
I almost run down the steep hill
To the waterfront
Out of breath
I watch the waves dance
the seagulls sailing through the clouds
water washes the pebbles
as it has done for
billions of years
A gentle reminder of the bigger picture
I feel calmer
breathing in the salty air
Everything slows down
Mind and body in sink
Re -energised
I make my way back home.
Kat